First Page SEO Ranking Guaranteed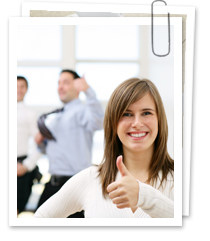 There's a lot of hype about Search Engine Optimization guarantee. You will find SEO companies that promise to "Rocket you to the top of the search engines". They will "guarantee top 10 results for ALL your keywords on ALL search engines". Not only that, they give the impression that this will happen in a week or two. Don't believe it. Anyone promising that won't deliver…period.
We have run up against unrealistic expectations from our clients time and time again, both with potential and current customers. So, we just want to set the record straight right from the start.
At SeoSubmit.com, we do not offer you blind guarantees. In fact, no one can guarantee a number 1 ranking on any search engine, other than on the pay-per-click services. We do, however, assure you that our optimization services will obtain First Page Ranking for your selected keywords, or you pay nothing.
We can't guarantee that after you sign on with us, you'll have top 10 rankings in the next week. We don't own the search engines and we can't make that happen overnight. We have absolutely no control over on how and when the search engine will rank your pages.
It's easy for many SEO companies to offer guarantees that are impossible to fulfill. If a company guarantees to get your site ranked in the top 10 across ALL the major engines and directories for ALL your keywords, start running in the opposite direction!
No one can guarantee that 100% of your keywords will get a top 10 ranking in all the major search engines. One way in which these bogus SEO companies try to scam people of their money is to bid for placements on pay-per-click engines, where they appear as top listings in the form of "Sponsored Listing". Another trick is to target obscure keyword phrases that no one searches for and that produces no traffic. The only guarantee that these unethical Search Engine Optimization companies give is that you get taken for a ride, and your company ends up losing money rather than gaining more traffic and sales! And in worst case, your website gets banned from the search engines because of the spamming techniques used by some of these companies.
In our experience, it is more realistic to achieve top-10 rankings for selected keywords on most search engines. It is a hard truth many companies are not willing to tell you. But we prefer to be upfront with you than to create in you hyped up expectations which will lead to future disappointment. In other word, we do not want to make empty promises.
Our guarantee is quite simple. You pay only for the first-page search engine positioning results we achieve.
After the creation of your account, we will provide you a ranking report of your site at the end of each month (typically during the first 3 days of the following month). The ranking report will show you how many first page search engine positions we have achieved for you across the total number of keywords for your site.
If we do not meet the guaranteed rankings for the month, you simply do not have to pay us anything. Even if your rankings drop for reasons beyond our control, you don't pay for that month, period.
In short, you will never lose out – even if the circumstances are beyond our control. We will continue to work on your site and ensure that you only pay for the guaranteed results!